A solid foundation for your decisions
What will the net proceeds be after the sale? How do I optimise the selling price of my business or the price of one of my business activities? How do I capitalise on synergies following an acquisition? Am I not offering too much?
These are all good questions when you're buying or selling a business. It's a transaction that concerns significant amounts, impacts your future, and therefore must be executed properly. We provide a solid foundation for your decisions.
Our analyses are thorough, ensuring accurate insights

A due diligence investigation provides you with insights into the potential risks and opportunities associated with the contemplated deal. Conducting thorough analyses of financial results, tax risks and positions prevents surprises during the acquisition or divesting process, and beyond. We keep everything under control.

Due diligence, carve-out and integration – nationally and internationally

We can investigate the financial, legal, tax, IT, ESG and pension risks and opportunities of the business you are buying or selling. We keep our reporting lines short to make sure you remain up-to-date on the progress and the results of our work. We work globally, and provide various transaction services: due diligence (sell-side), due diligence (buy-side), carve-out and integration support, and financial restructuring.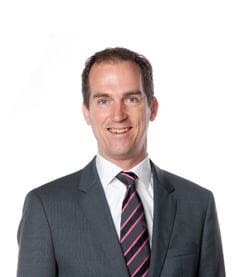 Partner transaction services
Wilfred serves as the Head of Transaction services in the Netherlands and holds more than 25 years of experience as advisor, auditor and financial director. Over the years, Wilfred has advised corporate development teams and private equity investors of many listed companies, mid-corporates and SME's. He has significant experience in performing financial (vendor) due diligence, operational business reviews and corporate restructuring-, carve-out and integration projects.
Learn more about Wilfred van der Lee