Do you have an ambitious international company? And do you want to stay ahead of the competition? Then you need to be able to rely on the best international tax structure. Grant Thornton is the partner for providing your company with tax solutions.
How we work
Both multinationals and medium-sized companies can approach our specialists directly. The specialists at Grant Thornton will work together with you to find the perfect tax solution.
In order to reach this solution, you will work together with our Dutch advisers and, where necessary, with our international network. This means you receive the right knowledge at the right time.
Grant Thornton is a member of the international network of Grant Thornton International Ltd. Through this network we offer clients access to the expertise of 56,000 colleagues/specialists in over 140 countries.
Our solutions
Besides solutions in the field of international taxation and compliance, our specialists are also keen to assist you with:
corporate tax;
direct international taxation;
expatriate services;
indirect international taxation, such as VAT and customs duties;
transfer pricing;
private client services;
subsidies.
By having the right tax structure in place and continuously adapting to change, your company stays 'in control'.
Grant Thornton is glad to be your partner in tax matters.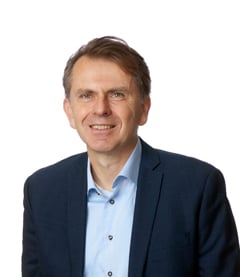 Partner
Jacob Mook is Head of tax and Service line leader specialist tax at Grant Thornton Netherlands and specialised in international tax issues such as mergers and acquisitions.
Learn more about Jacob Mook