And do you know how to identify and manage these risks? Do you have enough time to focus on the tax issues that matter?
Your tax compliance challenges...
The fiscal world is, and will continue to be, subject to change. New and changing legislation creates major compliance challenges for CFOs and Tax Directors. In addition, the obligation to report on various fiscal matters to the tax authorities, supervisors and other stakeholders is also increasing. On the one hand, it is important to have your internal tax processes in order and to execute them efficiently. On the other hand, it is essential for you to know where tax risks lie and how to manage them. The use of tax technology helps you to achieve these goals.
... our tax technology solutions
We believe that the use of tax technology should be accessible to any company - small, medium or large. That is why we focus on offering advice and technology appropriate to your business, which will scale with your needs and the growth of your business. We develop our tax technology solutions in-house or work closely with our development partners to always be able to offer the right solution at the right price.
Our tax technology team combines professionals with different backgrounds and specialisms, both inside and outside the tax field. From data analysis to VAT, from payroll tax to risk management, from tax reporting to process management, we can provide you with the necessary expertise.
Driven by technology, we help you with it:
mapping out your business processes and the possible tax risks;
setting up your tax processes en manage your tax risks using the Tax control framework;
main insight into your VAT processes and their (re)design;
gaining insight into your implementation of the tax aspects of the Dutch labour law and its possibilities;
complying with fiscal obligations like the Mandatory Disclosure Rules (MDR) / DAC6 and Country-by-Country Reporting.
optimising your tax accounting process;
optimising your tax work processes.
Would you like more information or a demo of our solutions?
Please contact one of our advisors for more information on how you can overcome your tax compliance challenges with the use of tax technology.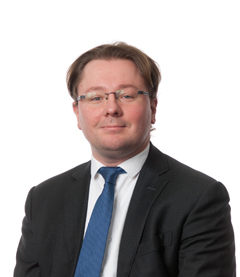 Rotterdam