Wherever you choose to do business, you want access to people with the best ideas and critical thinking that will enable you to grow your business at home and abroad.
Thanks to our international network with its international business centres, we are best placed to assist you with international operations within the Netherlands and abroad. Together with Grant Thornton specialists around the globe, we help you to implement your strategy by deploying a team of specialists with the right set of skills, both in the Netherlands and abroad. That way, you can count on the right team for the right 'job' just about anywhere in the world.
We have a proven and tested global approach to assignments and have broad experience to globally consistent advice. We are able to assist you with your cross-border finance and tax matters because of our worldwide network. Our specialists are used to working in cross-border projects with colleagues from various other Grant Thornton member firms. As such they are able to overcome organisational, legal and cultural challenges that are associated with operating across borders.
International business centres
To ensure continuity of service we have 40 international business centres (IBC) led by experts from around the world, who work together to provide and coordinate the gateway to the resources of Grant Thornton. One of these IBC's is in the Netherlands. Monique Pisters, partner of Grant Thornton in the Netherlands, is in charge of the Dutch IBC and leads a team of international specialists with a vast pool of international experience.
Compliance with a single point of contact
We understand that it is pivotal for international companies to be compliant in all jurisdictions and to manage local tax risks. Because of our network, you can benefit from a central coordination team, with a single point of contact. Your contact person will keep you informed of the progress of the work Grant Thornton is a pro-active organisation that is committed to keeping you updated on all relevant matters.
In order to grow and to be able to maintain our position as a respected and future-proof accountancy and advisory firm, Grant Thornton puts much effort in innovation and improvement. In order to constantly improve, Grant Thornton develops new technologies for internal and external use. Through the use of our tax technology tools and our accompanying dashboard, you can see the progress of your compliance obligations at any time.
Country desks
In order to be responsive and to be fully aware of the laws and practices of some our largest trading partner countries, we have a Germany and a China desk. The specialists working on these desks have a particular knowledge of these countries and speak the national languages fluently. Our colleagues can advise you on all aspects of investing in these countries and can answer all questions German or Chinese companies have about the Netherlands.
Where can you find us?
Through our global network we understand the local market. You can have access to our specialists to help you unlocking the potential across the globe.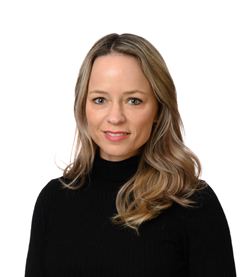 Partner
Monique Pisters is specialised in international tax issues, such as mergers and acquisitions as well as compliance coordination services. Starting from 2019, Monique acts as International Business director for Grant Thornton Netherlands. In this respect she is the first contact point for foreign companies and foreign Grant Thornton offices that wish to receive information about working or establishing in the Netherlands.
Learn more about Monique Pisters