Failure to comply with these requirements usually results in delays. In addition, an excessively high rate of taxation or customs valuation for imports can cost you money.
Our international network of customs specialists makes you aware of the opportunities that the customs legislation can offer you. That saves you a good deal of costs and effort.
Our range of services includes:
applying for permits;
determining the product code;
requesting binding rate information;
determining the customs valuation at import;
exemptions;
customs quick scan;
requesting an Authorised Economic Operator (AEO) certificate.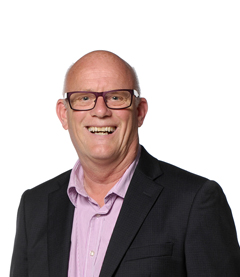 Director
Bob van der Steen, director and head of international indirect tax group Grant Thornton in the Netherlands, member of GTIL EMEA and Global IIT group.
Learn more about Bob van der Steen