The building and real estate sector is facing a lot of challenges. Improving sustainability, innovation, but also transformation are important themes. By quickly and actively acting on new developments, you distinguish yourself from your colleagues. Developments around sustainable real estate, continuing training, reinforce your personnel base more , and professionalising your tenders play a big part in this.
Many companies claim to have sector knowledge in-house, but how do they show this? We use our sector knowledge to prepare you for the future. We work for, among others, project developers, contractors and related companies, housing corporations and real estate investors.
As an entrepreneur in the real estate and construction sector, you deserve the best support for the financial, tax, and legal aspects of your company. Grant Thornton provides you with the right, personal advice. With extensive experience as a specialist in the world of real estate and construction, our service provision anticipates your requirements. Whether it is about checking your annual figures, the tax returns, advising about sustainable real estate, or the convergence of real estate transfer tax and VAT, the risks of affiliate liability and recipients' liability, or the necessary legal guidance. We can offer added value!
Our sector specialists can help you with:
processing the financial administration;

compiling, assessing, and checking the annual accounts;

taking care of tax returns;

balance sheet position of real estate and valuation of work in progress;

advising about the provision for major maintenance and the re-investments reserve;

tax facilities for sustainable real estate;

(confluence of) real estate transfer tax and VAT;

assessment of risk in affiliate-, recipient-, and contractor liability;

legal guidance in reorganisations.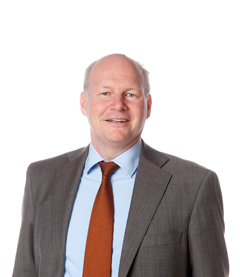 Gouda